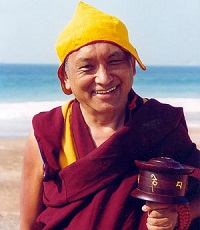 Kushi Ling meditation centre is affiliated to the international Foundation for the Preservation of Mahayana Tradition (FPMT).
The FPMT is an organization devoted to the transmission of the Mahayana Buddhist tradition and values worldwide through teaching, meditation and community service. We provide integrated education through which people's minds and hearts can be
transformed into their highest potential for the benefit of others, inspired by an attitude of universal responsibility.
We are committed to creating harmonious environments and helping all beings develop their full potential of infinite wisdom and compassion.
Our organization is based on the Buddhist tradition of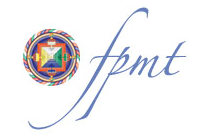 Lama Tsongkhapa of Tibet as taught to us by our founder, Lama Thubten Yeshe and our spiritual director, Lama Thubten Zopa Rinpoche.
The teachings and the meditative practice organised by the Centre take their inspiration from the Gelug Tradition of Tibetan Buddhism, whose most well-known representative is the 14th Dalai Lama. The Centre also wants to support all other paths of inner development, which focus on the development of wisdom and compassion and further peace and harmony between all beings.