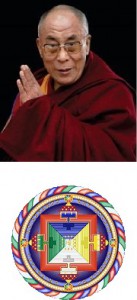 At Kushi Ling Meditation Centre groups and individuals find a location conducive for gaining spiritual insight and developing their highest potential through philosophical study, intensive meditation practice and related paths of inner development.
The activities are inspired by the content and the methods of Mahayana-Buddhism.
The centre is affiliated with the international organisation "Foundation of the Preservation of the Mahayana Tradition (FPMT)".